Your host Albert brings on guest Paul van Eeden the president of Cranberry Capital Inc.
Listen to the Episode Below (00:36:50)
Topics Covered
what is money?
what determines the price of gold?
About the Guest
Paul van Eeden is President of Cranberry Capital Inc., a private Canadian holding company. He began his career in the financial and resource sectors as a stockbroker with Rick Rule's Global Resource Investments Ltd. in 1996. He has been active in financing mineral exploration companies and analyzing markets ever since.
Paul is well known for his work on the relationship between the gold price, inflation and currency markets. His model for determining the fair value for gold was able to predict both the run up in the gold price to over $1,000 an ounce between 2001 to 2008, and its subsequent decline to around $750. He also created a measure called the Actual Money Supply (AMS) to monitor the real rate of inflation. AMS is crucial to analyze real (inflation adjusted) changes in prices and to calculate the real return on investments.
Paul stopped writing a subscription newsletter in October, 2008, and his past commentaries can be found in the
Archive
on this site. Any future articles will be posted there publicly as well.
References & Links We Talked About
Sponsor
WB Wealth Management: An independent registered investment adviser
Thanks for Listening
We are glad you've come by to listen in on The Economy. If you have a moment, please leave your feedback with a rating and review on iTunes.
You can also let us know you enjoyed the episode by sharing it or emailing Albert through the social media buttons at the top of the post. It would help us immensely and we appreciate it.
We always welcome your comments about the show and would love to field any questions you have so we can deliver the kinds of episodes you want to hear.
Thanks again to Paul van Eeden for joining us on the show!
About Albert K. Lu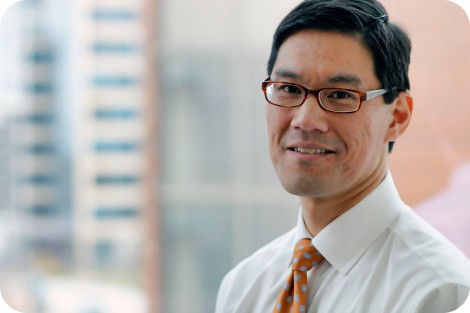 Whether you've been in the investing game for decades or are just starting to plot out your financial strategy, you'll find host Albert's insights and big-picture awareness of breaking news essential to sound investing. Albert gathers big guns at the top of their games around his virtual roundtable for a refreshing talk about financial success and investing acumen. Whether they are professional athletes, economists, restaurateurs, or top doers from another walk of life, guests engage with Albert, who provides the perfect sounding board for an intelligent discussion about entrepreneurship and real-life application of economic principles to current events and market forces.
Albert's money-management approach focuses on wealth preservation under the umbrella of Austrian economics principles. In addition to The Economy, he is the host of The Power & Market Report. If you want to learn about the true foundation to sound investing and successful entrepreneurship, Albert's podcasts are a good place to start.
Podcast: Play in new window | Download
Subscribe: Apple Podcasts | Android | Email | RSS
Podcast (vodcast): Play in new window | Download
Subscribe: Apple Podcasts | Android | Email | RSS