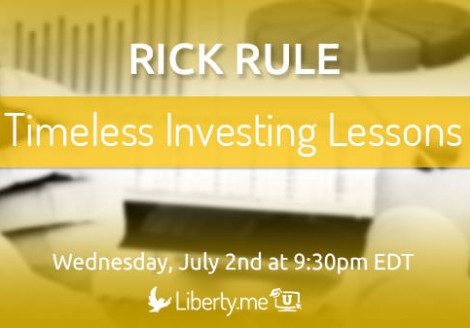 What are the keys to sound investment and growing your money? What are the fundamentals you should understand? This exclusive session with legendary investor Rick Rule will help you build the foundations for your future.

The Sprott Gold Book, by Eric Sprott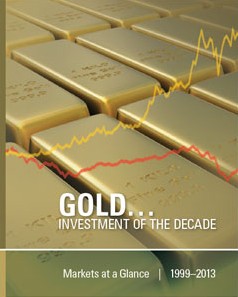 Eric Sprott has over 40 years of experience in the investment industry and has established a reputation as one of Canada's most highly regarded asset managers .
The Gold Book is a highly engaging and informative chronicle of the gold market over the last 15 years.
The Mining Investment College– Mining investment as a business
View the entire 6 video course here: The Mining Investment College (6 Video Course)
Topics
Philosophy
Gambling vs. speculating
Increasing the probability of successful investing
The importance of performing pro forma analysis– establishing a budget, setting band back-testing goals, creating a process
Defining the investing business
Investing, like junior mining, is a knowledge business
The factor of one's mind
Application
Deconstructing the mining portfolio into 4 components: Insurance, Core, Growth, and Speculation
Insurance: Protection
Core: Sustaining wealth
Growth: Building wealth
Speculation: High risk / high reward
6 Vertical Value Scales
Risk
Reward
Liquidity
Effort
Market Volatility
Time
Business Plan
Establish the cost of inputs
Pricing capital– 30-Year US Treasury + 3%
Knowledge– conferences, newsletters
Labor– personal time
Research Template
10 Nosey questions for mining executives
What is the current liquidation value of your company versus the market capitalization?
Tell me about your management and directors especially your past success in mining and markets?
How are you going to make me money on this deal and when am I going to make it?
How much money do you have? How much money do you need to make me rich?
How are you going to get it?
What are the company's goals and what strategies will you use to reach those goals?
Where's your owner?
*Rick's Favorite* What can go wrong? How can I know what is going wrong? And what will you do if it goes wrong?
Who's the promoter? Who's buying the beer?
Where can I learn more?
Contact Sprott